When Karen's daughter nearly died in hospital from Anorexia-Bulimia she was absolutely determined to find real help for this dreadful disease. Karen had gone through all the conventional avenues before taking things into her own hands. Karen was just a simple mother who in the face of great adversity followed her own feelings and intuition to come up with a plan to rid her daughter of this insidious condition when all else failed. This book is the culmination of what Karen did and how she proved many professionals wrong. The book is a must read for people who are trying to deal with Anorexia – Bulimia or a love one, a child or teenager suffering from and Eating disorder. The book has proven to be a number one best seller since we first published this book on the Internet. Here is an Excerpt from the book.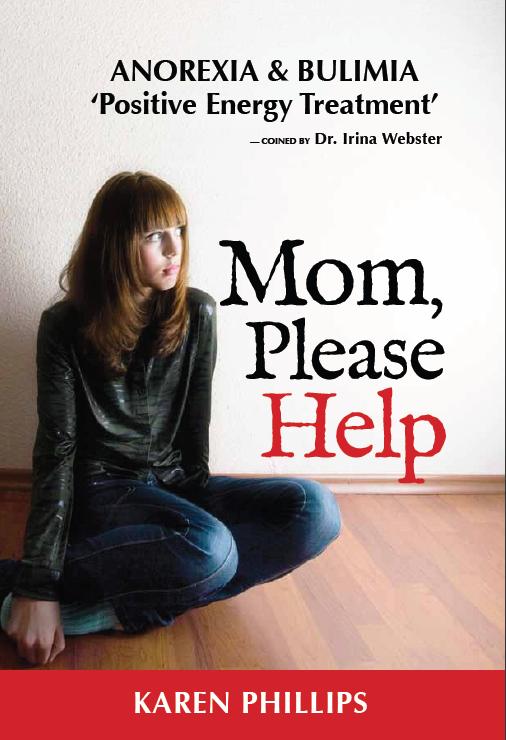 The book is based on the principles of Neuroplasticity a well researched science. Dr Irina Webster MD has researched this topic in association with Eating Disorders
extensively for many years.




To order Mom Please Help Click Here.
Only $39.95 plus $6 postage printed book. If you are unsure about buying from the internet then the book is available from any Co-op university bookstore in your area. You can also request a copy from any Dymocks store. Quote: 9780646492780 Mom please help was published as an ebook first in 2006 and finally a printed book in 2010. Names have been changed to protect the privacy of Karen and her family. Disclaimer: Not everyone will get the same benefits from the book all people are different. If you have any doubts please discuss the information in the book with your medical practitioner. The book does not replace your doctors advice or recommendations, the book is for educational purposes only.