The Taipei book fair organised by the Australian Publishers Association in conjunction with Austrade, was a great success. Every author who sent their books got a great response from publishers and literary agents. It certainly makes a difference being on the Australia Unlimited stand with other Australian publishers.
This was a very busy book fair and we had meetings nearly every 30 minutes and great excitement for our books.
This is a book fair we are now adding to our list, which now includes Taipei, Beijing and Frankfurt. We have had to drop London book fair as they have changed to March in 2017 which is to close to Taipei.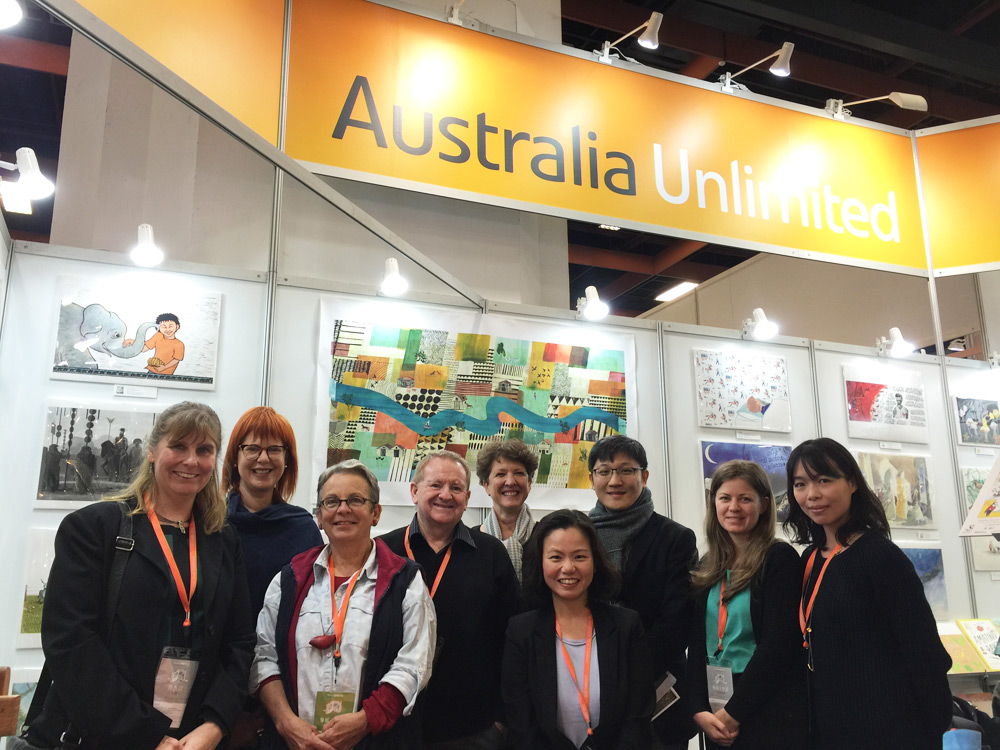 The Australian stand with Taiwanese publishers, literary agents and Australian publishers at Taipei 2016.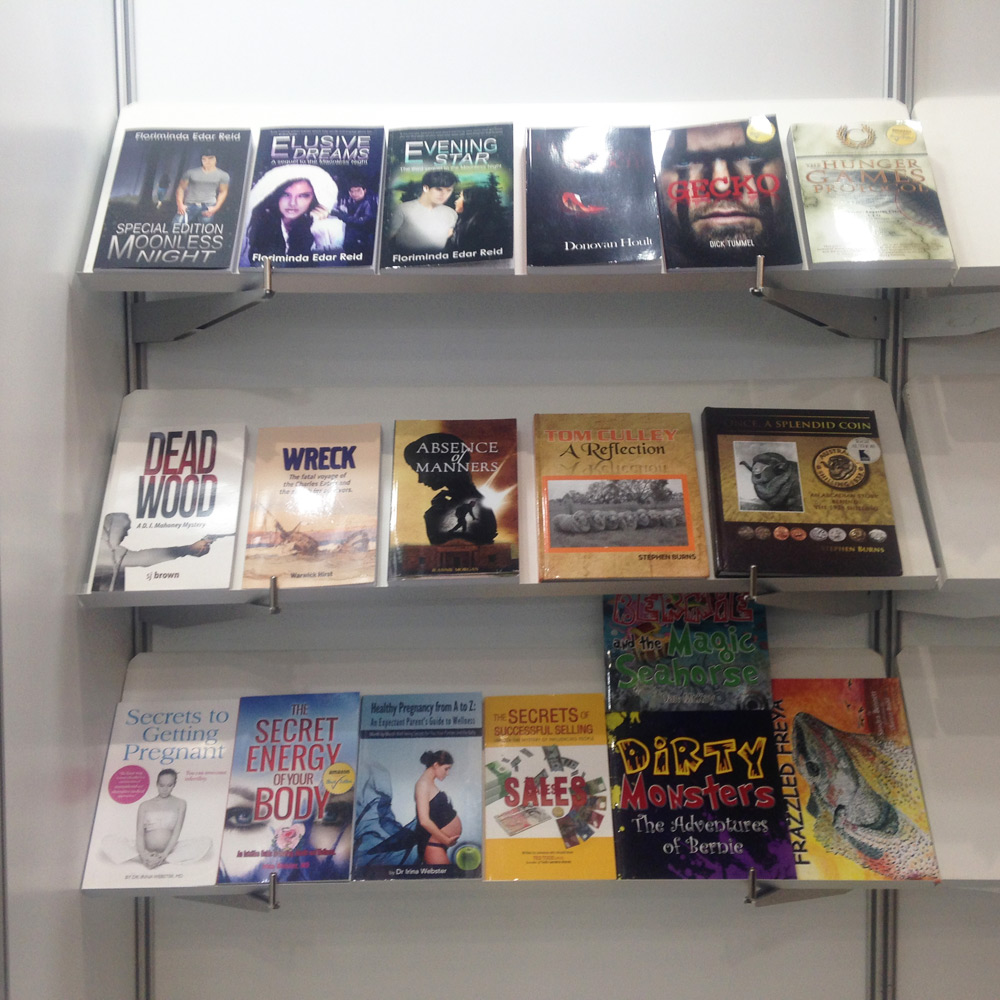 Books on display shelf at the Taipei book fair 2016.