Have just received the Books thank you very much for the wonderful job done. The books I have already sold everyone has commented on the great work done on the cover, and myself you have done a wonderful job it's a great selling cover thanks again looking forward to talking soon.
Lynda Hackford

I am very grateful to William and his team for their extremely professional, sensitive and accurate layout and design of my book. I wanted to choose a small Australian publisher because of the many difficulties in communication as well as the constant pressure and relentless phone calls that I experienced with one of the larger, international self-publishing firms. I was very relieved and encouraged that the process went so smoothly and peacefully this time, as evidenced by the fact that there were less than a handful of very minor revisions. I am extremely happy with the result.
Vidagdha Bennett

The books arrived, they're great!

Look fantastic, say thanks to your team.
John G.

Thank you very much for all your help, the Tea and Tattoos books arrived the other day, and I'm very happy with them, I also received a email from Amazon kindle direct saying my book had been listed, great.
Wayne Wallace.

"I am not a writer by profession and so when I decided to write 'I married crystal meth' it was extremely important for me to partner up with a highly qualified group of professionals capable of taking my book from great to extraordinary. Inspiring publishers have done exactly that, thanks for your help in making my lifelong dream a reality."
W.L.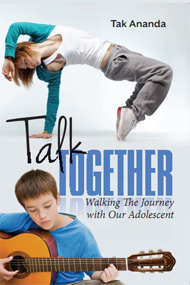 Hi William,
This is Tuk.
Thank you for the books – I am very pleased with the look and am so glad of the lovely book cover you did.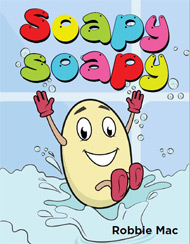 Hi William,
Hey just wanted to thank you for the book and all the work you have done. The response from people so far has been very encouraging.
Robbie Mac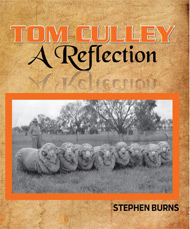 It is to commend you on writing & publishing an excellent book on Tom Culley & "Wonga Merino Stud".
I was there in the late 1950 % Hugh Warden started as Overseer shortly after I did as a Jackeroo.
Tom Culley taught me everything he could about sheep breeding and discussed his mating ideas & the history off the Wonga & Myall Park flocks. I knew nearly all the modern names mentioned in your book. Elaine Culley was only a very small girl when I was there.
Thank you for bringing back a lot of wonderful forgotten memories.
I am almost 76 years old now.
Stephen Burns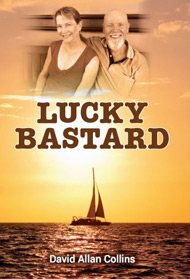 This afternoon I took delivery of copies of my book fresh from the printer. Thankyou for all the advice & technical assistance you gave throughout the publishing process, you were thoroughly professional and displayed the utmost integrity throughout. I was totally delighted with the result!
Regards,
Allan Collins.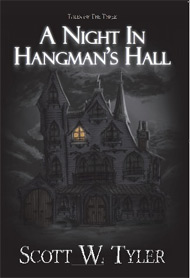 Yesterday I received a parcel containing 10 copies of A Night in Hangman's Hall and I am thrilled. Thank you so much they are Brilliant, the cover is a little darker than I originally imagined but it looks great and the printing is crisp and clear.
Scott Tyler.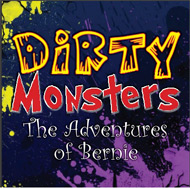 Hi William
I have received my books I am very happy with them. I actually found a children's book called dirty clothes monsters which has similarities to my book lol, I hope this is ok for me. ? But overall very happy and can't wait to hear from you.
Thanks
Dan Mckay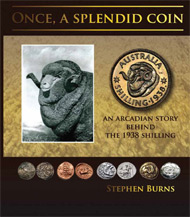 I just came back from the Gold Coast Writers Festival
Now – the book looks absolutely TERRIFIC – people were purchasing it as I was unloading and all are very enthusiastic about its appeal. So we are on the right track. Please tell those involved how excited the book purchasers are!
Stephen Burns.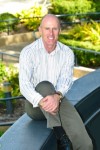 Number 1 best seller
Mark McKeon is a leading keynote speaker to the corporate sector in Australia doing events for companies like: Ford Australia, National Bank, Lumley, BP, TNT to name a few.
Mark's new best selling book that sold nearly 6000 copies in a week,  Get in the Go Zone was published by us.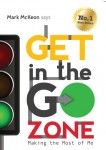 Here is what Mark says about his experience and his new book.
Just got home and they look awesome.  Thank you so much for a fantastic job throughout.  What a great job you have done!!!!
I will talk with you re E versions soon.
Hope this is the first of many projects together and many reprints of the Go Zone.
Thanks again
Mark
An update for you
Thought you'd be interested that I came across a company of Accountants in Geelong that watched our Go Zone interview on InspiringAuthorTV and they have now implemented my Program in the business with great results. so well done.
Mark McKeon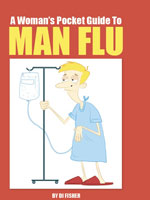 OMG… OMG… OMG… OMG…
It's absolutely brilliant!!
Awesome… I am so happy….
Di Fisher
Author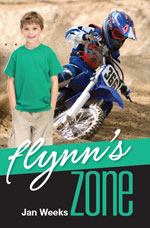 I think the book looks great. Thanks for doing such a good job. It was well worth the time
we both put into getting it right. I really love the cover. I think it's great and boys will
love it as well.
Jan Weeks
Author.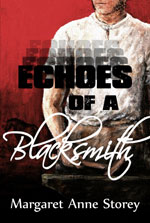 Entering the world of digital self-publishing was a new experience for me. I never considered
myself a perfectionist but discovered I am. If there were problems I made it known and
eventually they were fixed. The end result is a beautiful book. The layout inside, with my own illustrations, is exactly how I had envisaged it. Echoes of a Blacksmith is about the hardships faced by Joseph Simpson and his family during the later half of the19th Century. It is set in Deniliquin, N.S.W. It is a fully researched novel, a true story, about real people and real events.
Margaret Anne Storey
Author.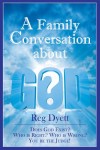 I asked ASPG to redo my book as it was not marketable in its original layout.
I can earnestly recommend ASPG to any author because of their professional and skilful modus operandi.
Reg Dyett
Author.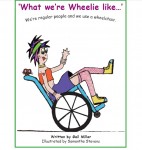 I am a person who needs to understand a process in order to feel comfortable, hence, I did not wish to go with an overseas self publishing company, because I knew that I would not hold my most intelligent conversations at 2am Australian time and US daytime.
I Googled Self Publishing in Australia and came up with several options. I leaned towards Australian Self Publishing Group because they were taking books to the Frankfurt Book Fair this October and I thought that would be good exposure. I have found William very 'user friendly' in our conversations. Our initial chat was quite lengthy due to my long list of questions, however, he never rushed me and patiently answered all my question.
Just received  my printed books and they are fantastic. Just in time for my seminar on Sunday.
I am glad I listened to William's advice and went with the Case Bound book, it looks so much better than the saddle stitch one I was going to do.
Thanks so much
Gail Miller.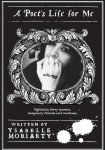 Hi William
Thank you so much everything looks Amazing. The cover, the layout, it's all Perfect.
Also thanks so much for getting my book into the Co-op bookshop, that was awesome news.
Ysabelle Moriarty.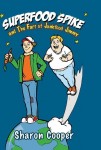 Hi William
I received the books in this mornings mail…I'm very happy with them, the quality is excellent, well done.
Sharon Cooper
Author.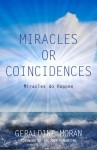 I just want to write to say what a great experience it was attending the London Book Fair. I could not believe the number of publishers, agents and distributors who were there. Having my book displayed on the Australian Self Publishing Group stand was certainly a bonus for me. The feedback and contacts we made was something you cannot get anywhere else.
Attending the LBF taught me the importance of have a great cover on my book; although having to listen to publishers saying I should change it was not good for the ego.
I have since had William redesign my cover to make it suit the book, I wish I had ASPG do it in the first place.
I can highly recommend Australian Self Publish Group if you want to get your book done or promoted.
Geraldine Moran.
Author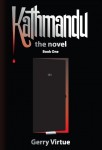 Received the books from you when I got back from Sydney yesterday. Thanks for that, and I must say I am very happy with the result.
They look excellent.
Congratulations to you and your team for such a fine result!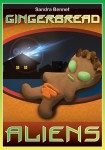 The books arrived safely at home this afternoon. They look amazing. The paper quality is brilliant. Love the finished product.
Thank you so much.
Cheers,
Sandy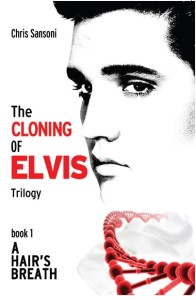 Congratulations to you and please pass on these sentiments to your editor.
You have both done a magnificent job with my Book.
The cover you did has certainly come as a surprise.
This illustration is more than I expected.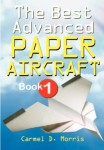 "When my publishers decided to cease publishing my books, I decided to revert the rights so I could re-issue them with a new look and feel for a new generation, as I received persistent enquiries on where to get my titles. Having initial online exposure, I came across Australian Self-Publishing Group who had plenty of good ideas for promoting and finding new markets for my books. It's like having a new agent, but one who not only takes a serious interest in selling my books, but who also follows up and persists in getting the right deal for me, particularly with our recent signings with Germany and South Korean publishers. ASPG will front your books to all the major book fairs in the world, alongside major writer houses and agents, with equal billing for attention. It's for this reason I have chosen ASPG to leverage the small amount of effort on my part into a huge potential for publishing wins, which have now come to fruition."
Best regards,
Carmel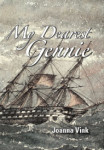 The copies have arrived and I am delighted with the professional  finish.
Thank you for your help through what has been a long  process due to waiting for others.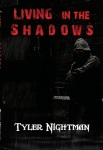 I was pleasantly surprised today when I took delivery of my finished book. It looks fantastic. I am really pleased with the final result. Thank you for all your patience and hard work. I think the end result is worth it.